The Kiwanis Club of Pullman is the oldest and largest service club in the greater Pullman area. Founded on March 27, 1922, the club today has about 80 members. Kiwanis International, founded in 1915, is a global service organization of adults and youth in 80 nations dedicated to changing the world for the better, one child and one community at a time.
We meet weekly on Thursdays at noon at the private room at Zeppoz, located at 780 Bishop Boulevard.

Guests and new members are always welcome!
About Kiwanis 

History of the Kiwanis Club of Pullman
Founding of Circle K (Now CKI)
District Lieutenant Governors from the Pullman Kiwanis
Pacific Northwest Kiwanis 

Kiwanis International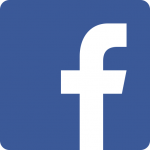 Kiwanis Club of Pullman on Facebook 

Kids need Kiwanis!