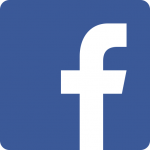 Get club updates, LMS Students of the Month, and see photos @PullmanKiwanis on Facebook.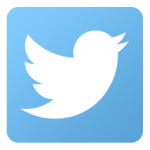 Follow club activities @PullmanKiwanis on Twitter.
ALERT – CLUB MEETINGS: Starting in October 2021, Kiwanis meetings will be hybrid – in person now at the Gladish View Room (bring one's own lunch) or joining by Zoom (codes in the weekly enewsletter). Look forward to seeing you! Guests and new members are always welcome!  Please contact us if you'd like to join the Zoom program.

PULLMAN KIWANIS CENTENNIAL MONTH – March 2022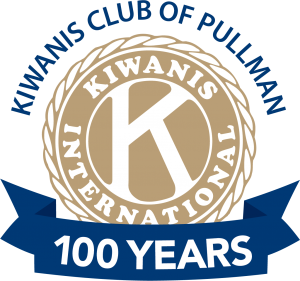 March 3 – Mayor Glenn Johnson will kick off Centennial month, talking on the importance of Kiwanis to Pullman from his perspective as Mayor and a member.
March 10 – Pullman Kiwanis by the Decades: Sue Kreikemeier is organizing a unique & fun way to tell our history.
March 17 – Let's Get Growing: Francis Benjamin will give his PowerPoint on club activities in the context of new member recruitment – how to tell our club's story.
March 24 – Centennial Celebration – Sandra Woodrow will introduce several members and friends to give 3-4 minutes of remarks each on what Kiwanis means to them. Includes Dennis McConnell,  Shannon Focht, Jim Haugen, Ted Weatherly, Betty Adams, Carolina Silva. Also Abbie Hulst, the incoming Key Club President
March 31 – WSU Coach Brian Green, in his 3rd season, will give an update on Cougar baseball – the team, new  facilities, new fan services.
Program Chair: Barbara Petura

April 2022
April 7 – Eric Fejeran, Executive Director of Whitman County United Way
April 14 – Mary Graff, Life Center Northwest, A Gift of Organ and Tissue Donation
April 21 – Allie Johnson, Pullman Regional Hospital Autism Awareness
April 28 – Devon Felsted, How and why you should recruit new Kiwanis members
Program Chair: Stephanie Pierce
May 2022
May 5 – Club Annual Meeting led by President Sandra Woodrow
May 12 – John Hendrickson and Amberly Boone of SEL, on the SEL Printed Circuit Board Factory in Moscow, Idaho
May 19 – Performing Arts Prize, program by Kiwanis Performing Arts Committee
May 26 – Memorial Day Program, to be announced
Program Chair: Ted Weatherly
> History of Pullman Kiwanis Programs back to June 2002
Program Chairs for 2022: Megan Guido – January / Jeff Guyette – February / Barbara Petura – March, Pullman Kiwanis Club Centennial / Stephanie Pierce – April / Ted Weatherly – May / Brandon Chapman – June / Mary Schweitzer – July / Larry Clark – August / Francis Benjamin – September / Sue Kreikemeier – October / Bob Clark – November / Bill Skavdahl – December NOTE: Devon Felsted is overall 2022 Program Committee Chair
Program Chairs for 2021: Devon Felsted – January / Ginger Flynn – February /  Jeff Guyette – March / Shannon Focht – April / Ted Weatherly – May / Barbara Petura – June / Stephanie Pierce – July / Larry Clark – August / Francis Benjamin – September / Sue Kreikemeier – October / Bob Clark – November / Bill Skavdahl – December
NOTE: Lenore Turman is overall 2021 Program Committee Chair
Program Chairs for 2020: Lenore Turman – January. Barbara Petura – February. Jeff Guyett – March. Ted Weatherly – April. Sandra Woodrow – May. Denise Snider – June. Eileen Macoll – July. Larry Clark – August. Francis Benjamin – September. Shannon Focht – October. Bob Clark – November. And Bill Skavdahl – December.
NOTE: Lenore Turman is overall 2020 Program Committee Chair
Program Chairs for 2019: Mary Schweitzer – January; Ted Weatherly – February; Jeff Guyett – March; Larry Clark – April; Sandra Woodrow- May; Barbara Petura – June; Julie Smitt – July; Eileen Macoll – August; Francis Benjamin – September; Kerry Swanson – October; Bob Clark – November; Bill Skavdahl – December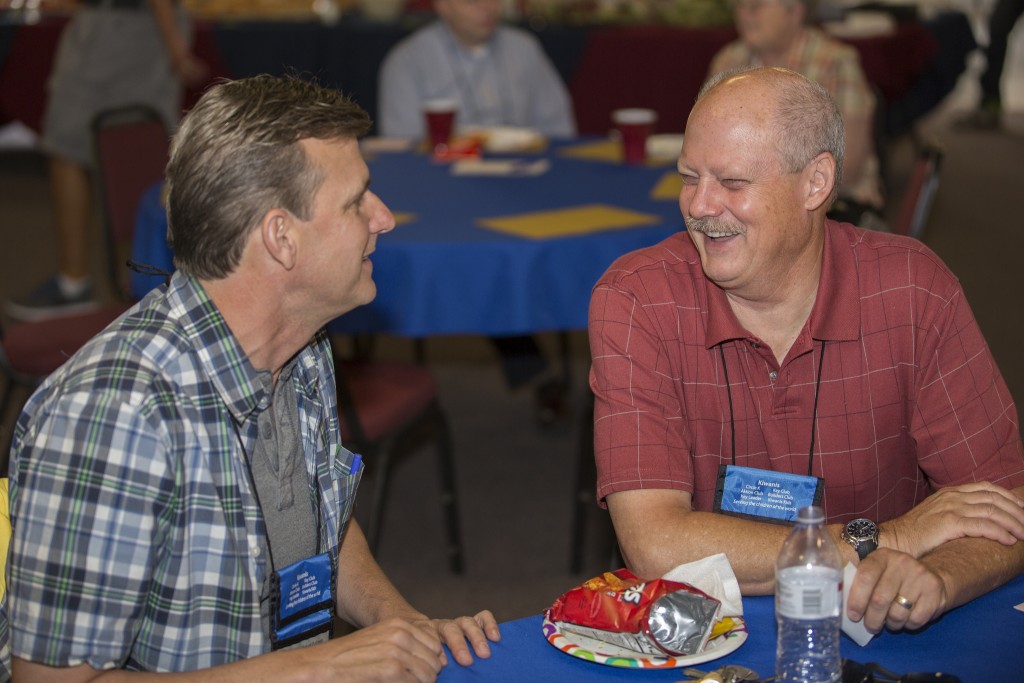 Other club programs:
Stuff the Bus School Supplies Drive
Gently Used Musical Instrument Drive
Pancake Breakfast and Music Fest
Community Service Recognition Award