The Kiwanis Performing Arts Prize annually recognizes a local high school senior who has excelled in the performing arts with a $600 award.
About the Kiwanis Performing Arts Prize
The Kiwanis Club of Pullman Performing Arts Prize provides one award annually to a high school senior in Pullman (Pullman High School, private high school or home schooled) who has excelled in performing arts. The recipient is encouraged to pursue performing arts, is thanked for the service so far but is not required to advance educationally in performing arts. The award is $600.
Requirements include 3 years in high school as part of music or drama programs. To apply submit the following:
A written essay expressing one's own qualifications for the prize.
A nomination from the student's teacher/ensemble director.
A letter of recommendation from another teacher or adult.
Optional: a letter of recommendation from a peer in the performing arts.
Nominations for 2021 are due March 1 and are to be submitted to:
Kiwanis Club of Pullman
P.O. Box 716
Pullman WA 99163
Attn: Performing Arts Committee
Kiwanis asks community members to encourage eligible candidates they know to apply for the prize.
---
2020 Performing Arts Prize
The award winner for 2020 is Samuel Leeper. 
Leeper fostered his love of singing and performing in Missoula Children's Theater, Pullman Civic Theater, and three years in Lincoln Middle School choir. His commitment continued at Pullman High School, beginning with the musical "Dracula" as a freshman and through eight major productions. Leeper served as president of Drama Club and had leading roles in "The Little Mermaid," "The Wizard of Oz," and "Beauty and the Beast."
He also sang in the PHS choir and advanced ensemble, and in voice lessons. Leeper was one of only three PHS students to attend WMEA All State for four years, and performed a jazz solo at the University of Idaho's Lionel Hampton Jazz Festival.
Leeper plans to attend Willamette University to pursue a degree in music.
He was one of five nominees for the 2020 award.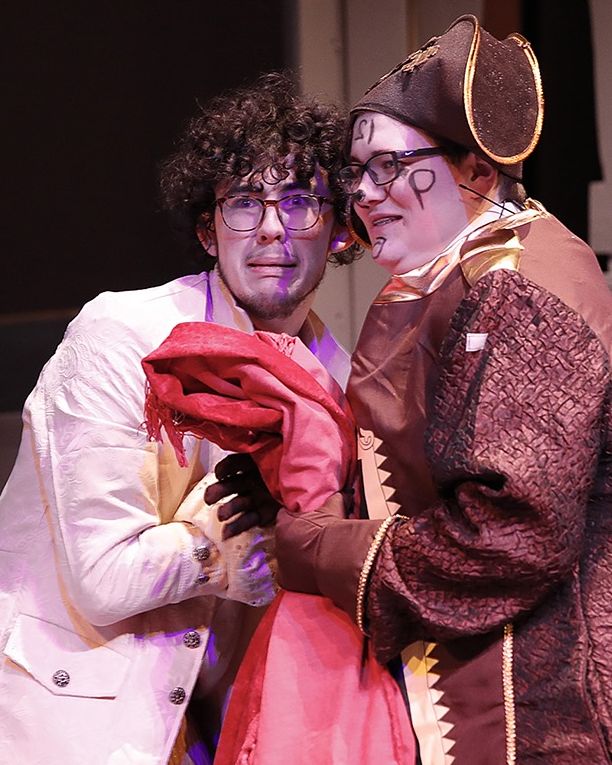 ---
2019 Performing Arts Prize
The award winner for 2019: Sadie Lenssen
Sadie began singing performances in her church as a child, took piano lessons from the age of 6 until the 7th grade and was in the Missoula Children's Theater production of "Little Red Riding Hood" at the age of 12. She has been a member of the concert band for 7 years and currently plays in the clarinet section. She has been a member of the Jazz Band for 5 years, participated in various choir ensembles including the High School Treble Triad Girls Choir for 4 years and was in the WMEA All-State choirs for the past 2 years. She has been in several productions of the Pullman High School Drama Club.
She attends Eastern Washington University majoring in General Music Education.