The 2016 recipient of the Kiwanis Club of Pullman Community Service Recognition award is Sandra Woodrow.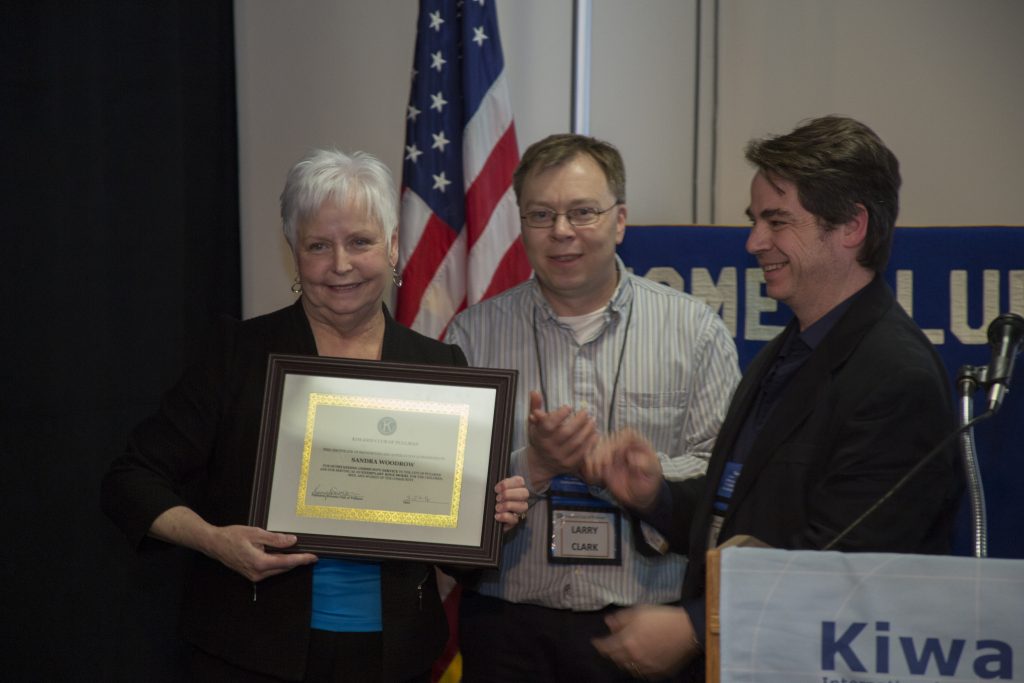 Sandra is an outstanding, community-minded citizen of Pullman, whose dedication to service and improving the lives of others has made a huge difference in our city.
Sandra moved to Pullman from California in 2007. She joined the Kiwanis Club of Pullman in May 2008 and served on the board of directors for two years.
Sandra launched and then successfully led one of the Kiwanis club's signature service projects, the Stuff the Bus campaign, for six years. Through this program, she has helped many children and families in Pullman over those years by collecting school supplies, backpacks, and other necessities, for those kids who can't afford them.
In 2012, Pullman School District Superintendent Paul Sturm nominated Sandra for recognition as an outstanding community leader for schools.
In 2011 she joined the YMCA board of directors. She eventually left to take an executive position with the United Way of Pullman.
For more that 85 years, United Way has changed lives and created stronger communities by investing in education in youth, health, and needs for food and shelter–goals shared by the Kiwanis mission of service.
Almost all contributions to United Way stay local and are used locally to benefit our community.
At the end of April, Sandra is retiring as Executive Director of the United Way of Pullman. In that role, she has helped to substantially increase the amount of funds raised for the 16 United Way agencies that in turn help children, families, the elderly and those with special needs.
Read more about the award and the current recipient, and about all past recipients of the Community Service Recognition Award.