Learn more about the Performing Arts Prize.
2021 Performing Arts Prize
The Kiwanis Club of Pullman recognized Pullman High School senior Kyra Harris with the club's third annual Performing Arts Prize, and fellow PHS senior Daniel Mielke with honorable mention.
Harris received the $600 award for her achievements as a violinist. Mielke received $300 for honorable mention as trombonist, actor, and singer.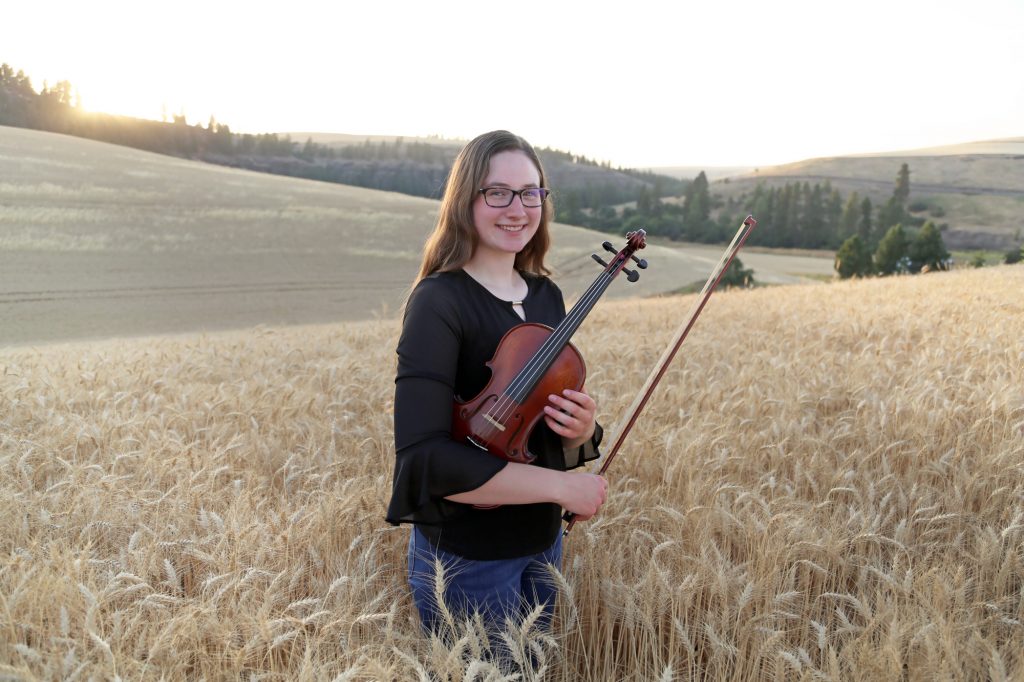 Harris started private violin lessons at seven years old, inspired by community band and orchestra concerts. She participated in group classes and the Cantabile String Ensemble in the University of Idaho Preparatory Division. Those experiences prepared her for the Greater Palouse Youth Orchestra, where she has been a member for almost four years and is now the second chair of the first violin section.
At the beginning of her junior year, Harris was invited to join the Washington State University Symphony Orchestra, and performed with the orchestra at Martin Woldson Theater at The Fox in Spokane. She has been a member of various chamber groups at Cougar String Camp and in the University of Idaho Palouse Chamber Music Workshop. Harris was in a violin duo for four years and competed in Music Fest Northwest 2019, receiving a gold medal and a certificate of merit. She also scored a 95 in the highest solo level competition.
Harris hopes to become a member of the Washington Idaho Symphony Orchestra and join a chamber group.
Mielke learned trombone at Lincoln Middle School, and now plays lead trombone in Pullman High School's concert and jazz bands. He is also active in the PHS drama club, acting and singing in The Little Mermaid, Wizard of Oz, Emma, and other plays.
Since 2019, Mielke has sung in the advanced ensemble choir as a tenor. He had planned to play bass guitar for the rock show before it was cancelled due to COVID-19.
Mielke plans to study music education at Washington State University and play in the Cougar Marching Band and other ensembles.
---
2020 Performing Arts Prize
The award winner for 2020 is Samuel Leeper.
Leeper fostered his love of singing and performing in Missoula Children's Theater, Pullman Civic Theater, and three years in Lincoln Middle School choir. His commitment continued at Pullman High School, beginning with the musical "Dracula" as a freshman and through eight major productions. Leeper served as president of Drama Club and had leading roles in "The Little Mermaid," "The Wizard of Oz," and "Beauty and the Beast."
He also sang in the PHS choir and advanced ensemble, and in voice lessons. Leeper was one of only three PHS students to attend WMEA All State for four years, and performed a jazz solo at the University of Idaho's Lionel Hampton Jazz Festival.
Leeper plans to attend Willamette University to pursue a degree in music.
He was one of five nominees for the 2020 award.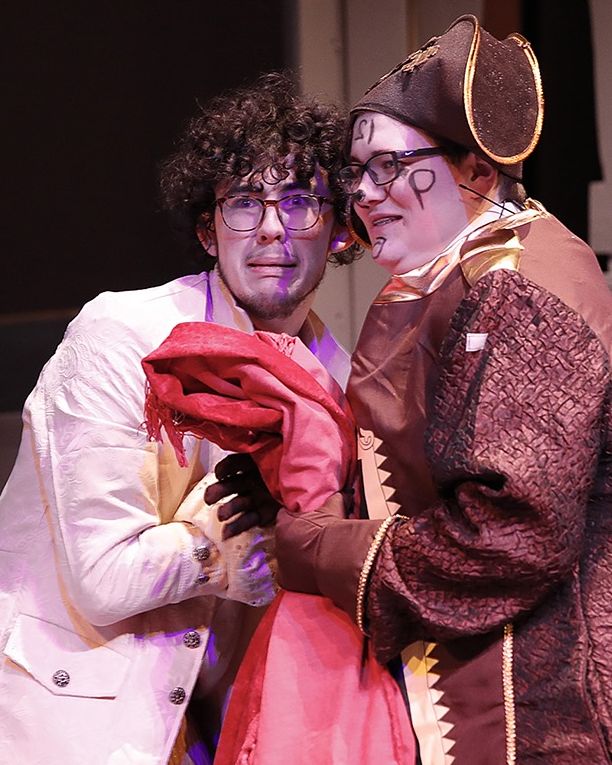 ---
2019 Performing Arts Prize
The award winner for 2019: Sadie Lenssen
Sadie began singing performances in her church as a child, took piano lessons from the age of 6 until the 7th grade and was in the Missoula Children's Theater production of "Little Red Riding Hood" at the age of 12. She has been a member of the concert band for 7 years and currently plays in the clarinet section. She has been a member of the Jazz Band for 5 years, participated in various choir ensembles including the High School Treble Triad Girls Choir for 4 years and was in the WMEA All-State choirs for the past 2 years. She has been in several productions of the Pullman High School Drama Club.
She attends Eastern Washington University majoring in General Music Education.