About the Kiwanis Performing Arts Prize
The Kiwanis Club of Pullman Performing Arts Prize provides one award annually to a high school senior in Pullman (Pullman High School, private high school or home schooled) who has excelled in performing arts. The recipient is encouraged to pursue performing arts, is thanked for the service so far but is not required to advance educationally in performing arts. The award is $600.
Requirements include 3 years in high school as part of music or drama programs. To apply, students submit the following:
A written essay expressing one's own qualifications for the prize.
A nomination from the student's teacher/ensemble director.
A letter of recommendation from another teacher or adult.
Optional: a letter of recommendation from a peer in the performing arts.
---
2022 Performing Arts Prize
The Kiwanis Club of Pullman recognized Pullman High School senior Grace Dinges with the club's fourth annual Performing Arts Prize. 
Dinges received the $600 award for her achievements playing clarinet in the PHS concert band, singing with the Treble Triad group, and four years in the drama club.
Dinges's time at Pullman High School has been defined by her participation in the arts. She began playing clarinet at Lincoln Middle School and continued playing in the PHS band for four years. She is the social media manager and clarinet section leader in the concert band.
"When I entered the band classroom on my first day of freshman year, I knew I had found my people," Dinges said. "Everyone in the class had a passion for music and a strong desire to be there. We all got along, even if we didn't interact outside of the class, we all came together to create something amazing every day."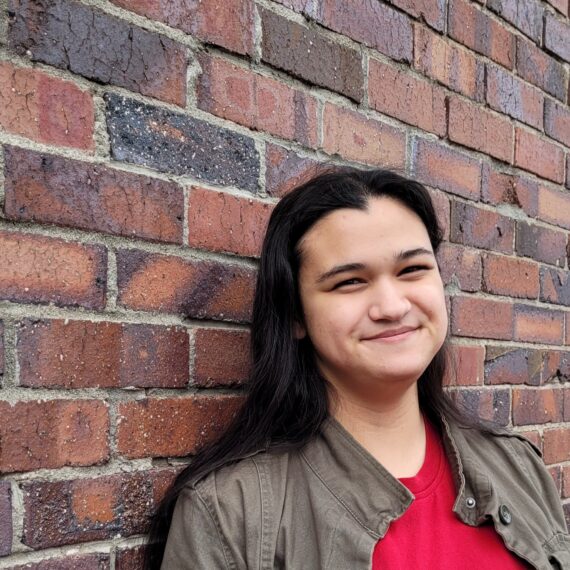 In her freshman year, Dinges joined the drama club and performed as an ensemble cast member in "The Wizard of Oz." She then signed up for Treble Triad, a PHS singing group that meets before school, and continued with the group through her high school career.
Even with nearly a year and a half of virtual school, Dinges was able to participate in eight main-stage and three student-directed theater productions at PHS. She has been in drama club for all four years of high school and was elected as scene shop manager for both her junior and senior years, which provided opportunities to design and produce props, costumes, and sets.
She enjoyed designing elements to tell a story in a nontraditional way and taking inspiration from real life examples. When Dinges was designing props for "Treasure Island," for example, she spent many hours researching what resources pirates had available to them. One of the props she made were maps, and Dinges researched how the maps would have been made, what they could have looked like, and how the pirates would have written instructions on maps.
Dinges plans to continue her career in the performing arts with a degree in theater with a minor in design and technology at Knox College in Galesburg, Illinois. She would like to become an artistic director of a theater company and is also interested in teaching drama at the high school level someday. To help her learn more about this profession, last fall she took on the position of teaching assistant for Andrew Mielke's drama class, where she helped guide the class through reading plays, designing scenes, and working on the stage.
---