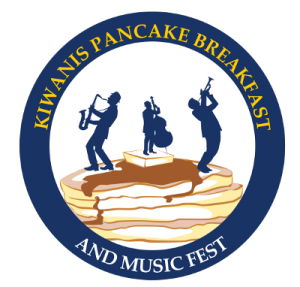 The popular Kiwanis Pancake Breakfast & Music Fest—always the first Saturday in December—is a great way to start the holiday season.
---
Join us for the 64th annual

holiday event!!
December 3, 2022  –  7-11 a.m. – Lincoln Middle School
Local music, delicious breakfast, silent auction, and fun!!
Tickets are $10 and $5 for children 3-12.
The breakfast opens Pullman's HolidayFest, including the downtown tree lighting and more. Our breakfast and music fest is a remarkable community and club tradition.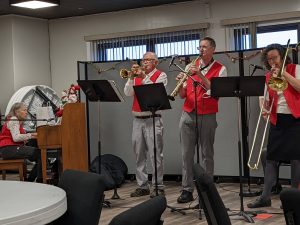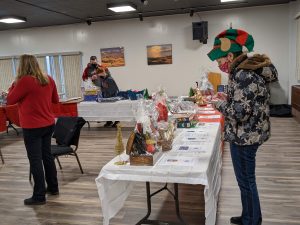 All proceeds benefit the club's many activities and projects serving children and the community. These include:
Performing arts for local kids and the community
Efforts to prevent food insecurity among Pullman kids through the school pantries and local food banks
Our Kiwanis youth groups: SES K-Kids, LMS Builders Club, PHS Key Club and WSU CKI Club
Contact us if you would like to be a sponsor, or you can donate to the event.
SIGN UP to volunteer at the breakfast here: https://signup.com/go/kwkRRBs
---

THANK YOU, 2022 SPONSORS & DONORS!!!

Breakfast Sponsors – As of Nov. 25, 2022
Electrical Consultants Inc.
Janell Focht
Gesa Credit Union
Susan Hardy-Gormsen
Inland NW Broadcasting
Kristi Kurle
Myers Auto Rebuild & Towing
Barbara Petura
Pullman Heating & Electric
Pullman Radio
Re/Max Home and Land – Pullman
Mary Schweitzer
Tail Waggin Adventures
Jane VonFrank
Susan Waller
Sandra Woodrow
Silent Auction Donors – As of Nov. 25, 2022
Airway Hills Golf Center
Birch & Barley
Blood Diamond Ink
Brused Books
Ginger Flynn
Gesa Credit Union
Holiday Inn
Inland Cellular
Neill's Flowers & Gifts
Palouse Discovery Science Center
Barbara Petura
Porchlight Pizza
Pullman Chamber of Commerce
PHS Boosters
Pullman Police Dept.
Mary Ramirez
Regency Pullman
Mary Schweitzer
Debbie Sherman
Values and Visions (Waddell & Reed)
Village Centre Theatre
Washington-Idaho Symphony
Washington Trust Bank
WSU Chancellor's Office
WSU Press
Sandra Woodrow
Zeppoz
Zoe's Coffee & Kitchen
Breakfast In-kind-Donors – As of Nov. 25, 2022
Pullman Disposal
-o0o-
THANK YOU, 2021 SPONSORS & DONORS!!!

Breakfast Sponsors – As of Dec. 4, 2021
Greg Bloom
Glenn Johnson
Kimball Funeral Home, Craig & Nikki Corbeill
Myers Auto Rebuild
P1FCU
Barbara Petura
Pullman Radio
Tail Waggin Adventures
Silent Auction Donors – As of Dec. 4, 2021
Anne Aylsworth
Birch & Barley
Chipman & Taylor
Bob Clark
Larry Clark
Sheila Clark
Cougar Country Drive In
Ginger Flynn
Janell Focht
Shannon Focht, RE/MAX Home and Land
Jess Ford
Grocery Outlet
Jeri & Tom Harris
Sue Kreikemeier
Jordan McCutchen
My Office Bar & Grill
Neill's Coffee & Ice Cream
Neill's Flowers and Gifts
Northwest Public Broadcasting
Pickard Orthodontics
Barbara Petura
PHS Boosters
Pullman Chamber of Commerce
Pullman Disposal
Pullman Fire Department
Louise Regelin
Regency Pullman
RE/MAX Home and Land
Residence Inn
Schweitzer Engineering Labratories, SEL
Mary Schweitzer
Lenore Turman
Values and Vision Financial Advisors
Village Centre Cinemas
Washington Trust Bank
Sandra Woodrow
Zoe's Coffee & Kitchen
Tina Zweigle
Greg & Tina Zweigle
Breakfast In-kind-Donors – As of Dec. 4, 2021

Atom Heart Music
Dissmores IGA
Janell Focht
HUB International Northwest LLC
Pullman Radio
Safeway
Starbucks
Via Family Chiropractic
---
Scenes from past Pancake Breakfasts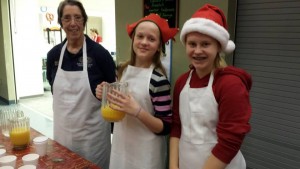 ---
Scenes from past Pancake Breakfasts
---
View donors and photos from past years' Pancake Breakfast & Music Fest events.
---
See the annual Pancake Breakfast on our Facebook page.